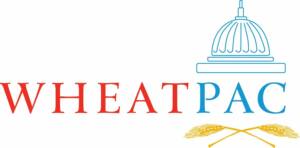 The WheatPAC serves to advance the policy interests of wheat growers before Members of Congress through helping to elect pro-wheat, pro-agriculture candidates. The WheatPAC accomplishes this by being nonpartisan and supporting candidates for Congress that will be champions for wheat on Capitol Hill. All WheatPAC contributions directly support candidates.
NAWG members – Login to learn more!
For more information and questions, please contact Jake Westlin, WheatPAC Treasurer at jwestlin@wheatworld.org.